Where to Paddle
There are numerous places to float your boat in our area. Here is a small sample for you.
The Connecticut River from Monroe, NH down to Newbury, VT is by far the most scenic section on the entire river. It is distinctly northern with rock cliffs, islands, bends, curves, marshes, and sandy beaches. There is almost zero motorboat traffic as its character simply does not permit it. The wildlife sightings are deer, beaver, moose, otter, bald eagle, osprey, a variety of waterfowl and smaller birds. The fishing is excellent: northern pike, small mouth bass, walleye, brown and rainbow trout. There are numerous trip options on this section of the river ranging in length from 1 hour to an entire day. Multi-day excursions are also practical. We would be happy to discuss the possibilities with you. More Paddling Destination Articles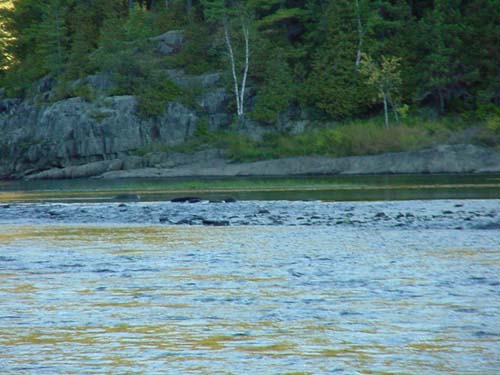 If you would like something with a bit more spice, the Winooski River is a great run. A bit smaller river with steeper gradient, from Mooretown to Richmond offers a gravely, rock strewn character with steady current and several small sections of class I/II rifts.
The scenery is fantastic. There are open fields with classic New England farms, rock cliffs. Oh yea, some excellent trout fishing as well. More Paddling Destination Articles
If rivers are not in your plans there are a number of small ponds and lakes in our area to explore. Groton State Forest has a nice cache of them.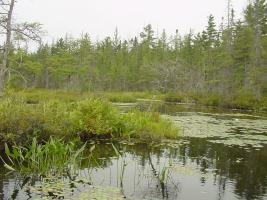 Most of them feel like you are out in the middle of nowhere without having to travel that far.
There is a good chance you will see moose and/or a family of otters. Stocked with brook, brown, and rainbow trout, the fishing is not bad either. More Paddling Destination Articles
Little River State Park resevoir, located just north of the village of Waterbury. A larger body of water surrounded by a mixture of northern hardwood and coniferous forests. There are several bays to explore and multiple beautiful natural sand beaches. Feel free to paddle north up the Little River towards Stowe and explore some great marsh areas. Multiple access points, state campground, and day use area. More Paddling Destination Articles