Kayaks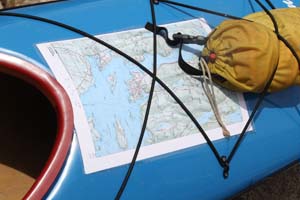 We sell Current Designs Kayaks.
Choosing a kayak is equally as frustrating as choosing a canoe. Design, material, and price; all must be considered. My suggestion is to check out the "Choosing Your Kayak" section at the Current Designs website. This is the best guide I have seen to date. After that, contact me and we can go from there.
I generally carry a small inventory of kayaks for two simple reasons. Number One, they are quite expensive and more importantly, Number Two, there are just too many options available. I have had great success selling kayaks by special order only. This way you get exactly what you want (color, trim, options, etc.). I do not charge extra for this and will cover the freight cost to my location.
Check out the Current Designs home page for details on all Current Design kayaks.
Check out the Sale Items for used and or dealer demo kayaks.